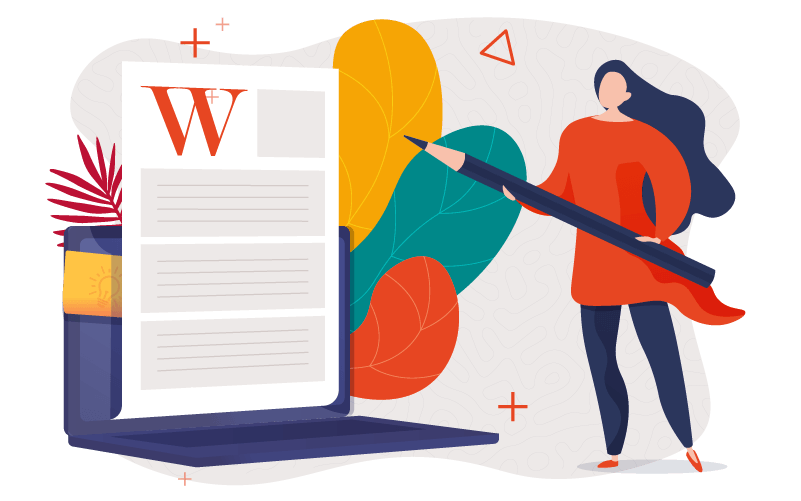 Passing on knowledge through stories… a huge subject!
Often associated with communication topics, particularly advertising, storytelling is less well known for its use in teaching. And yet, it's increasingly used in both face-to-face and digital learning environments, to make content more dynamic and training more immersive.  
But what does storytelling actually mean?
What does it add to training?
How does one use it?
"Tell me a story!"
Is it an attention-grabbing technique or just a way of talking? Storytelling is a process of "telling a story". In French, it is therefore "narrative communication".
But isn't "telling a story" for children?  Think again! In our daily lives, we constantly encounter storytelling.
Take advertisements for example! Who hasn't been carried away by the magical Christmas ads of the big cosmetic brands? And who hasn't been inspired by the head of a company who tells you the secret of his success?
Narrative communication makes it possible to convey messages, capture the attention of an audience, arouse their interest, and in this way facilitate memorization.
Isn't helping learners acquire new skills and knowledge by maximizing information retention, the objective of training?
Why use storytelling in training?
Storytelling, thanks to the emotions it arouses, makes it possible to convey an idea to an audience and consequently facilitate its understanding and assimilation.
By capturing the learner's attention (recalling emotions, stimulating the senses, etc.), storytelling gets them in the right mindset. These emotions encourage the memorization process (activation of the reward circuit, positive reinforcement). Consequently we retain information better if we form tangible memories: emotions, setting, character, etc.
In teaching, giving meaning and context to information makes it easier to remember. The same rule applies to professional training. Above all, storytelling gets them involved right from the start!
Some TAKOMA training examples of storytelling:
A client in the aeronautics sector asked us to develop some Onboarding training.
Target learners: all employees
Training objectives: integration of new employees
Storytelling proposal: the learner joins a mission on board a rocket during which they must solve puzzles and answer questions. Their immersion in this setting serves as a central theme in which they can explore the different contents.
A luxury brand asked us to launch a new perfume.
Target learners: sales consultants
Objectives of the training: to present a new fragance
Storytelling proposal: the learner is immersed into the heart of the perfume's composition. The universe created allows them to dream and escape. A world is created where the learner discovers the ingredients of the perfume through an immersive journey.
In these two examples, rather than a "typical" training sequence, a well-crafted story will stimulate the learner's involvement and interest: they won't feel they are learning, yet they will retain the information thanks to the emotions aroused.
For some topics, storytelling is a powerful tool. But what techniques should be adopted to create good narrative communication?
How to tell a good story?
To storytell a training project and not get lost, you first need to ask yourself the right questions to link the topic to the story and start to determine what the story will look like:
Who is my target audience?
What are the training objectives?
What is the available budget?
What topics are to be addressed?
What is the story I want to tell?
What will the graphic environment be?
A central theme is then defined, namely the overall situation in which the story will be set. This central theme follows the learner throughout the course and is the common thread for the activities designed to meet the learning objectives defined at the beginning of the training. These learning activities help set the pace and encourage concentration. 
The general tone of the training should also be determined, avoiding an overly "academic" or neutral tone. If voice-overs are used, this can be done through dialogue between the characters, a lively style, inquisitive and playful tone, etc. The use of sound design (ambient sound) also helps to reinforce the narrative.
Of course, storytelling can't work if it isn't tailored to the target audience! Learners are approached in different ways depending on their field of expertise, as well as their interests or professions!
Be careful not to confuse "storytelling" with "case studies". Storytelling doesn't necessarily use case studies. Conversely, case studies can be part of storytelling training to help learners project themselves into genuine situations.
Storytelling is a powerful training tool and can be tailored to the context. In face-to-face training, the trainer/facilitator can position themselves as the "storyteller" of the story, whereas in digital learning, the training activity methods, the tone, the style, and the graphic and sound environment must "carry" the story being told.
Storytelling, yes but…
Not all topics lend themselves to storytelling. It's important to define the needs of the learners and to understand who you are speaking to and about what topic.  
Storytelling can sometimes be detrimental to the topic the training is focused on. Some learners don't like to be "told stories" and may even get annoyed if they aren't given the information in a more "straightforward" way, such as on very technical or scientific topics.
Let's take the example of some finance modules which were taken by a group in the food industry: we chose not to "storytell" the different modules. In fact, we preferred to use a "toolbox" format from which the learner could pick and choose information at their convenience, whereas a more narrative format requires that the learner follow the module from beginning to end so that the story is coherent and in order to understand the point.
So, even though storytelling is omnipresent in our daily lives and increasingly used in training, it isn't a miracle solution! In some cases, it'll have no added value and may even be counter-productive.
It's therefore important to adapt to the topic to avoid complicating it or creating confusion.

By involving learners intellectually and emotionally, storytelling has proved its worth in training. However, as with all training, the most important thing is to analyze the needs of the learners in order to offer the most suitable learning methods.
This is our vision at TAKOMA, to understand your needs and offer you tailor-made training solutions.
Published on 14 April 2022