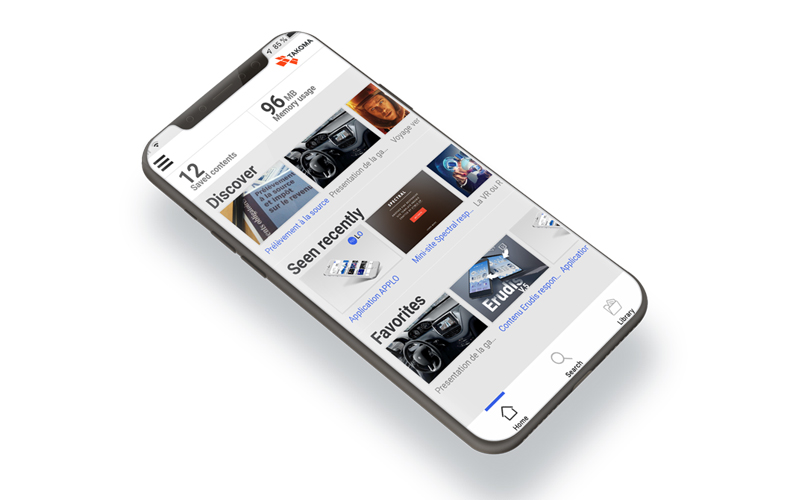 Have you heard of Applo by Takoma?
Applo is a mobile content delivery solution that provides access to a knowledge library.
Who is it for? It is designed for mobile users such as technicians and sellers who want to have technical or commercial information at their fingertips.  Whether your organisation is small or large, the platform makes it possible for you to distribute different types of content to multiple user profiles. With it, you can distribute content tailored to your brands, sales outlets and professions.
How does it work? The content takes the form of articles and associated resources organised in a library, accessible in online or offline mode. The resources can be mini-websites, training content, video or audio files, etc. The platform consists of a mobile application accessible on IOS and Android, and an administration interface accessible by various profiles (administrator, contributor, etc.).
The solution is of course customisable and can be adapted to your information system in order to secure access to your content.
Published on 20 July 2021