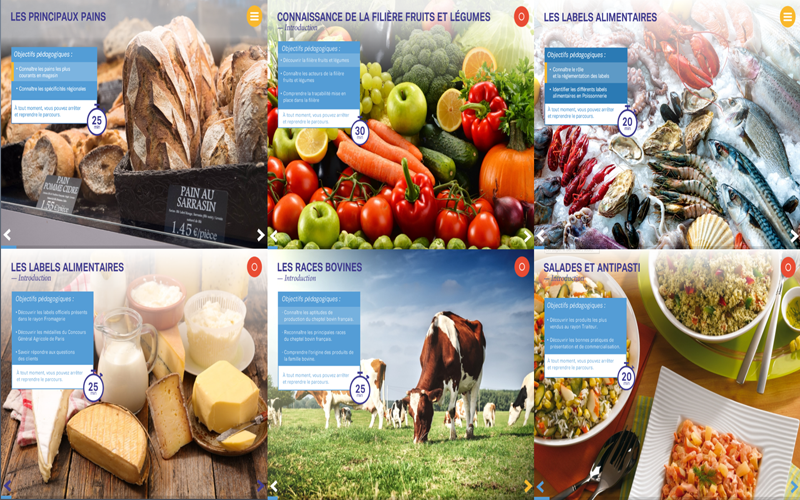 E-learning modules for Leclerc
Le Mouvement Leclerc chose Takoma to lead the digital transformation of its training offer, as part of the creation of its Digital University.
Our challenge? To provide simple and outstanding solutions to issues on various domains (merchandising, management, products, customer relation, etc.).
To this day, we have produced over 300 modules.
Our substantial internal production capacity has allowed us to mobilise up to 35 talented fellow co-workers to meet deadlines and guarantee the utmost quality.
From the collection and use of expertise all over France, to designing training programmes on LMSs, to pedagogical engineering and media coverage, Takoma has been on all fronts.