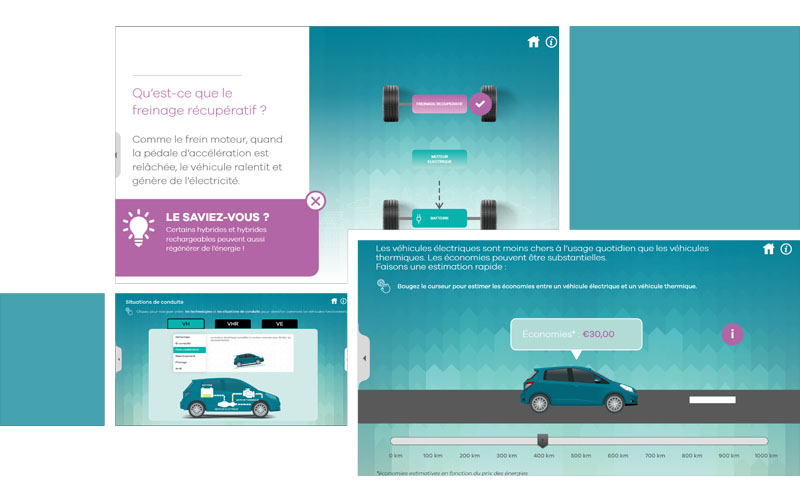 Europcar Mobility Group – Digital training solution
Europcar Mobility Group is a major player in the mobility markets and is Europe's leading car rental company.  With a presence in more than 130 countries and territories, Europcar serves its customers through an extensive network of car rental agencies. In addition to the Europcar® brand, the company offers car rentals through its brands, such as Ubeeqo, e-car club, Goldcar, Buchbinder, and Foxcar.  For more information, please visit https://www.europcar-mobility-group.com
CONTEXT
Europcar Mobility Group introduces more and more electrified vehicles (electric vehicles, hybrid, and rechargeable hybrid vehicles) in its fleets and therefore asked TAKOMA to design a digital training solution which would provide their agencies with access to a programme based on 8 themes, where they would be able to acquire knowledge about carbon free mobility as well as customer service and sales skills.
REPONSE
8 e-learning modules, each lasting 3 to 5 minutes

A variety of visually interactive learning activities

Creation of animations

Technical simplification

Translation into 5 languages
Technology
> LCMS – Articulate 360 Storyline 3 software
This technical automotive e-learning programme was a first for the Europcar Mobility Group. I would like to thank you for having accompanied us in this internal innovation by adapting to our needs while respecting the deadlines.  
Published on 16 February 2023