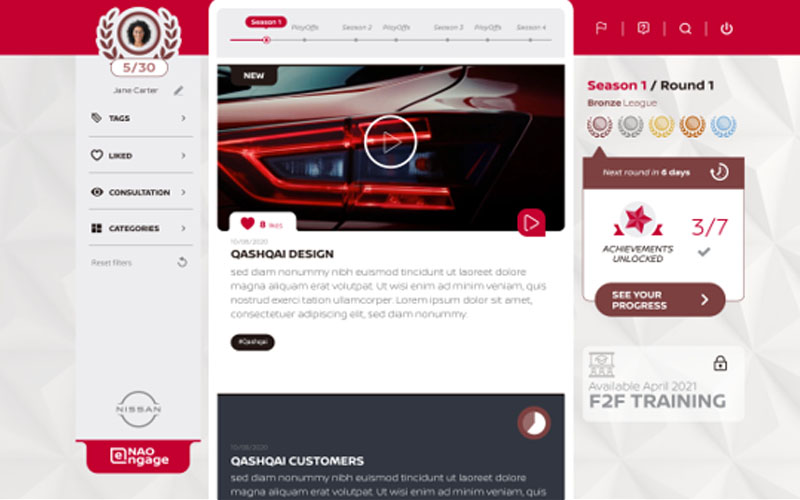 2021 Qashqai – Product Training
Nissan Academy Europe entrusted Takoma with the task of designing the training for the renewal of its flagship model: the new Qashqai.
Due to the current health crisis, it was decided to opt for a 100% digital deployment, a first for a product launch in Europe by the Japanese manufacturer.
A dozen videos were filmed with a presenter in a studio and on the track (including a reveal video), numerous MicroLearnings, technical articles, virtual classes, quizzes, etc. All of which were disseminated progressively over a period of several months via a web platform developed specifically for the occasion. In addition to ergonomic integration of the content, the platform also put users in competition with each other thanks to a challenge that took into account their attendance and their scores.
And, finally, to end the project on a high note, interactive digital conferences for the entire network were organised throughout Europe just before the start of the sales.
Published on 6 April 2022