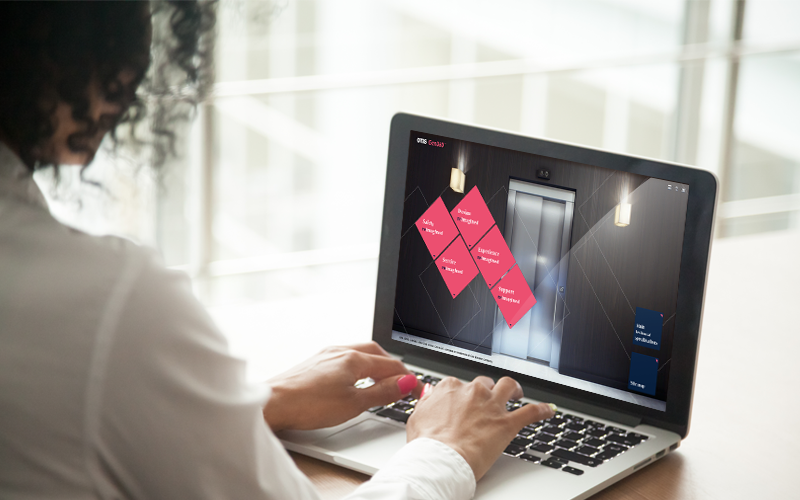 Otis and Takoma reimagine training!
With the launch of its new Gen360TM ecosystem, Otis has completely reinvented vertical mobility. Gen360 represents a huge step forward for Otis in the elevator market. The group, world leader in its industry, hasn't forgotten to involve its associates in this technological revolution. For this occasion, Otis asked Takoma to help it design an ambitious digital learning training programme and produce new digital work tools for its European technical and sales teams.
In order to introduce the new ecosystem and associated services, we have designed 36 mobile first learning modules and 17 virtual classes. Takoma has also conducted TTTs (train the trainer) to train the Otis trainers.
To round off this training system, we have developed two applications. A 3D application that allows sales teams to 'show the invisible' to customers using high quality video. Technicians have access to all Gen360 technical documentation digitally through a smartphone application, adapted from our AppLO solution.
All deliverables have been developed in 6 languages to best meet the information needs of over 9,000 staff in 10 countries. 
A unique opportunity for Otis and Takoma to reimagine training!
Published on 28 October 2021