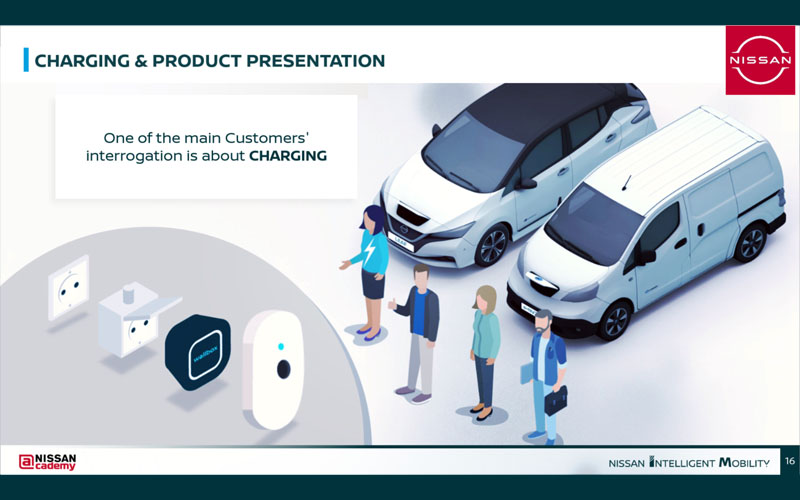 Blended "EV Skills 2.0" curriculum for Niblended curriculum Nissan Europessan Europe
Electrification is a major challenge for car manufacturers.
Nissan Academy Europe has understood this and has entrusted Takoma with the creation of a blended curriculum on this subject called "EV Skills 2.0". The objective is to continue to reinforce the knowledge of its network's sales advisors, and expand their best practices, in order to promote and explain electric mobility to its customers.
This training program takes place in three major phases and is composed of: 3-minute motion videos, 60-minute virtual classes, easy-to-print technical sheets, 1 A5 brochure and 1 face-to-face coaching session.
The entire program is currently being distributed throughout Europe.
Published on 15 December 2021