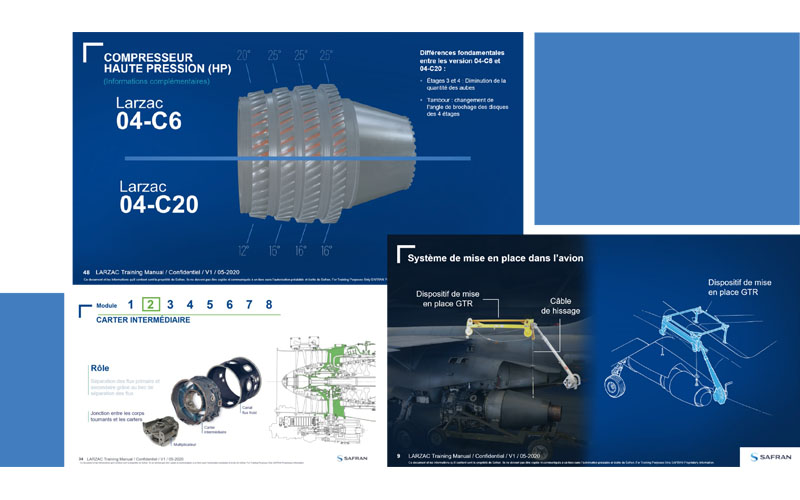 Safran Aircraft Engines – Redesign of on-site training materials
CONTEXT
The Military Engines division of Safran Aircraft Engines joined forces with TAKOMA to meet the training needs of a new operator, and the maintenance of the Alpha Jet's Larzac engines.
REPONSE
TAKOMA accompanied Safran Aircraft Engines in the complete redesign of its on-site training materials:
Structure
Pedagogical approach
Design
TAKOMA used its digital expertise to design and create :
3D learning videos based on real footage and technical documentation
Animated, interactive and instructional training documents
Printable trainee booklets
Animated training content
…while enriching the existing technical content.
Skills
> Instructional consulting
> Technical 3D modelling
This training course was a great success with the trainees. We must therefore credit you for its success and sincerely thank you for the excellent work you carried out throughout the development of the various materials. All of the materials used were very much appreciated.
Published on 3 August 2022