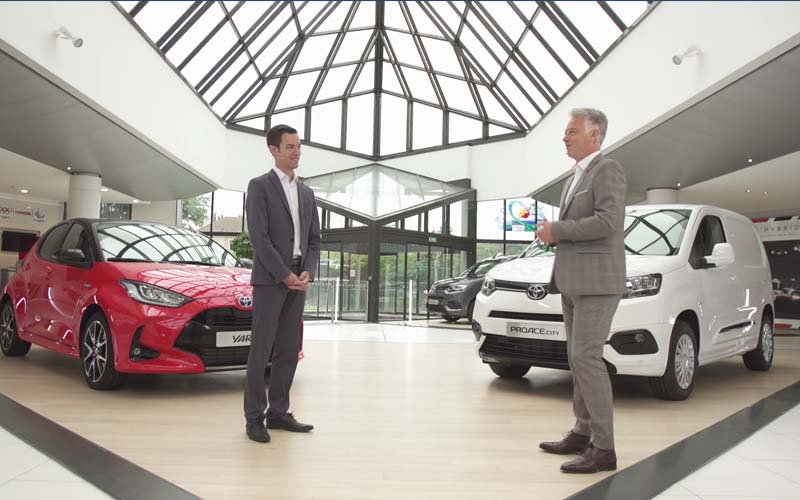 JT Toyota France : a new way to train employees!
Last April, Toyota France had organised a training seminar for its sales force. Due to the current situation, the event had to be cancelled.
Then we came up with an innovative solution: what if the seminar was recorded? And that's just what we did: the seminar was presented like a TV news programme, with interviews to the Toyota Brand Directors and hosted by one of our very own automobile experts.
The TV news programme was live on YouTube, via a private link, and a copy was made as well, to make the video available on their LMS.
The video was shot at the headquarters of Toyota France in line with the strict hygiene rules in place.