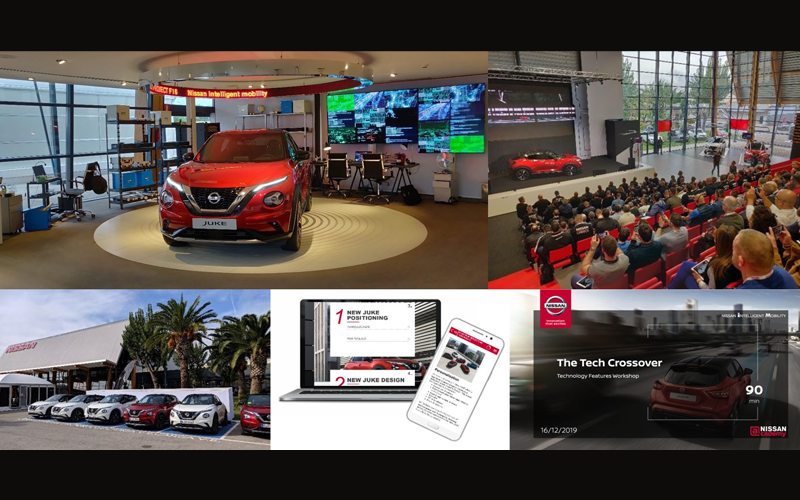 Design of training solutions for the new Nissan Juke
For the launch of the new Nissan Juke, Nissan Academy Europe sought out Takoma to design and produce the training solution for its distribution network. In 6 months, Takoma designed a multimodal and innovative learning solution: a Mobile First Digital Learning course, Sales Tools, Videos, and a F2F training. The latter is part of the Design and Technologies workshops, as well as the dynamic discovery of the vehicle and the competition's.
Rolled out in Barcelona at the end of 2019, Takoma's solution for Nissan Academy Europe has reached a top record of trained Sales Advisors, who feel confident in selling the new Nissan Juke!